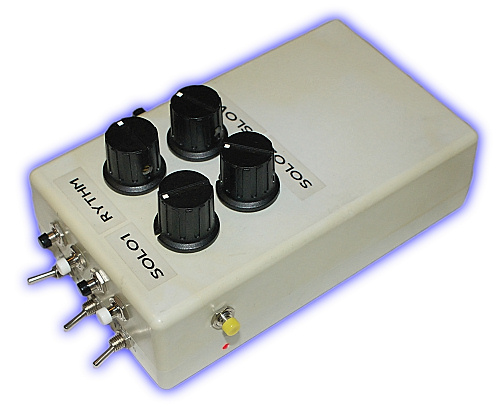 The Grey Box is a LEGO Music Tapper rythm toy, rehoused in a more scientific-looking box, with potentiometers instead of the two "mushroom" tone plugs. As the tone plugs only contains two resitors, this makes it possible to select most of the available instrument sounds, varying the resiatance of the potentiometers.

The four keys on the orgiginal keyboard have been replaced with mini-switches, and you can toggle the rythm sound on or off (this is done by disconnecting the potentiometer).

The pitch can be varied in a wide range, from very fast to very slow. There is also a 555-based LFO, for rythmic auto-triggering one of the keys.